ABOUT FOLDS IN THE MAP: STORIES OF LIFE'S UNLIKELY INTERSECTIONS
Title: Folds in the Map: Stories of Life's Unlikely Interesections
Genre: Inspirational/Essays
Author: Jeff Bauer
Publisher: Inciteful Press
Pages: 150
Language: English


Folds in the Map is a collection of essays and stories by emerging author Jeff Bauer. In these pages, he embarks on an earnest, touching journey to discover the places where we feel most connected as human beings – to each other, to nature, and to the world around us. From the bottom of a bomb crater in Laos, to a refugee camp on the Sudanese border, to the side of a Panamanian volcano, and back home again to the frozen January streets of Minnesota, Folds in the Map is a moving, intensely personal exploration of shared experience and unlikely intersection.
Thank you for your time in answering our questions. Let's begin by having you explain to us why you decided to write a book?
In the beginning, I wasn't setting out to write a book at all. I actually wrote what would become the chapter entitled "Beauty and Bread" while I was sitting in Charles de Gaulle Airport in Paris in 2006, on my way home from a humanitarian project in Africa. At the time, I was really just trying to process the intense experience of working with a classroom full of child refugees from the genocide in Darfur. I didn't have any notion in mind of anything bigger than keeping my heart from flying apart from the weight of it. Over the following years I began to write quite a bit, using my blog as a vehicle for a number of essays and short stories. It was through this process that I discovered a common theme running through most of my pieces: connection and intersection. No matter what the topic area, I found most of my stories focused on these places where our lives overlap with each other, with strangers, sometimes even with the animals. I guess you could say I wrote most of Folds in the Map without even knowing I was writing it. It wasn't until I found the common thread that I knew I was writing a book.
Is this your first book?
Yes, this is my first book.
Can you tell us a little about your publishing journey?
Like many independent, first-time authors I spent quite a bit of time weighing the choice between self-publishing and submitting my manuscript to a publishing house for consideration. In the end, I decided to take a hybrid approach, launching a small indie publishing imprint along with Folds in the Map. It's my hope that Inciteful Press will grow to publish the work of other authors in the future, not just my own.
What lessons do you feel you learned about the publishing industry?
If I've learned anything, it's that nothing comes easy as an independent author. A ton of work goes into into every sale, every review, and every interview. Just as the self-publishing boom has democratized the industry and allowed so many indie authors to put their work out into the world, it has also made it quite difficult to get noticed amidst the tidal wave of new titles released each month. This is "grind-it-out" kind of work. I've had to develop a lot of discipline about devoting time, each day, to marketing, publicity, and relationship-building. Everyone dreams of being "discovered" and rocketing to the top of the best seller list but, for most of us, we'll earn our readers and fans one by one.
If you had the chance to change something regarding how you got published, what would you change?
Nothing.
Did you credit any person or organization with helping you get published?
Too many to mention. I have an amazing support system of family, friends, and fellow writers, musicians, and artists.
What's the best advice you can give to aspiring authors?
I think it can be tempting, as an aspiring author, to follow the trend lines and write whatever is selling well at any given moment in time. And if your true, authentic voice is best represented though another teen vampire romance novel then, by all means, write the best damn teen vampire romance novel that's ever been written. But, if you're holding back because you think that your own unique words will sound strange or different or that you'll be misunderstood, then maybe your voice is the one we need to hear most of all. You will undoubtedly have critics. You may even have people tell you that you shouldn't be writing at all, as I was recently told by one particularly haughty book critic. That is the risk we take as authors. It is an inescapable consequence of putting our hearts on display for the world to see. What I can tell you is that it's worth it. Someone, somewhere will be moved and changed by your words even if they never reveal themselves to you. So go write as only you can.
ABOUT JEFF BAUER
Jeff Bauer is a community organizer, public policy advocate, and writer based in Saint Paul, MN. His blog, onlybiggerthinking.com, has been read by nearly 10,000 people from over 50 countries. Folds in the Map is his first book. In addition to his work as a writer, Jeff recently lead a successful advocacy effort, in his role as Director of Public Policy at The Family Partnership, to pass a nation-leading Safe Harbor law in Minnesota to protect children from sex trafficking and commercial sexual exploitation. He lives in a tiny house on St. Paul's West Side with his wife, Diane.
His latest book is the inspirational/essay book, Folds in the Map: Stories of Lifes Unlikely Intersections.
Visit his website at www.incitefulpress.com.com.
Visit his blog at www.onlybiggerthinking.com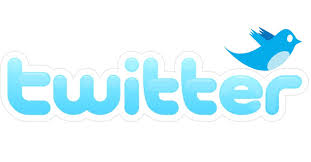 Related posts: