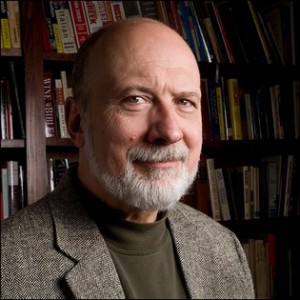 Frank J. Edwards was born in Rochester New York. In 1968 he entered the US Army and served a tour in Vietnam as a helicopter pilot. He received a BA with honors in English from the University of North Carolina at Chapel Hill then attended medical school at the University of Rochester, graduating with an MD in 1979. In 1989 he received an MFA in writing from Warren Wilson College in Swannanoa, NC. After practicing for a decade in North Carolina, he returned to the Rochester, area in 1990 where he remains in active practice.
He has published a number of poems and short stories in literary magazines including Carolina Quarterly and The Virginia Quarterly Review, along with numerous medical articles. In 1988, Henry Holt published his first non-fiction book, Medical Malpractice: Solving the Crisis. His second non-fiction book, The M & M Files: Morbidity and Mortality Rounds in Emergency Medicine was published by Hanley & Belfus in 2002 and has become a standard text in emergency medicine.
For the past thirteen years he has taught creative writing seminars to medical students at the U of R. In 2004, the University of Rochester Press published his collection of poems and short stories, It'll Ease the Pain.
Final Mercy is his first novel. He is married to a former emergency nurse from Canada and lives with his family on Lake Ontario near Rochester.
You can visit his website at www.frankjedwards.com.
Welcome to Book Marketing Buzz, Frank.  Can we begin by having you tell us a little about your book?
Many, many thanks for the opportunity to share some time with you and your readers.  Final Mercy is my first novel, and it's set in Upstate New York at the New Canterbury University Medical Center, where Dr. Jack Forester finds himself in a political battle with the charismatic Bryson Witner, who'd been appointed interim dean after the previous dean died in a cave-diving accident . . . or what seemed to be an accident.  Jack's long-standing dream is to modernize the emergency department and train new emergency doctors, but Witner has begun throwing up roadblocks to this vision, and the reason appears to be Jack's refusal to endorse Witner's ambitions to become the permanent dean.  Though a great many people a the university have fallen for Witner's charm and energy, Jack never liked his manipulative style.

Very few of Witner's admirers, however, know that he'd suffered a psychotic breakdown during his previous job at Harvard, and not a soul realizes he's coming unhinged again.  The pot really begins boiling when Jack's mentor—the venerable Dr. James Gavin—makes an apparent suicide attempt by "jumping" off a foot bridge.  Jack's shock evolves into horror when he discovers that Gavin had been growing suspicious of Witner's possible involvement in the unexpected death of yet another New Canterbury physician.

Old Dr. Gavin survives the fall, but winds up comatose thanks to an intern's tragic blunder in the ER.  Witner deftly focuses the blame on Jack and relieves him of his job.  Then the lovely journalist, Zellie Andersen, who'd begun sensing there was something more than a little odd about Bryson Witner—and with whom Jack is falling in love—doesn't show up for a date.

That's probably telling enough, except to say that never in his life did Jack Forester expect to be standing on the prow of a boat in the middle of the night in a blizzard scanning the water with a searchlight.
What is the first thing you did to promote your book once your publisher accepted your manuscript?
The first think I had to do was learn about the current state of book promotion.  Having published only non-fiction medical books in the past, I had no idea how much things had changed.  There are many other similar books out there, but Penny Sansevieri's book Red Hot Internet Publicity: An Insider's Guide to Promoting your Book on the Internet was a revelation.  I found its advice very intimidating at first.  It suggested I'd be spending as much time promoting and blogging as I would be writing, and I didn't like the sound of that at all.  But it definitely taught me the need to set up a website, so that's the first thing I did.
What did your publisher do to promote your book?
My publisher is a small independent house out of Austin, Texas—Zumaya Publications.  They don't have in-house promotion staff, but the owner, Liz Burton, has a strong relationship with a wonderful book publicist by the name of Dorothy Thompson, who runs a promotion company called Pump up your Book.  It was obvious I was going to need a lot of help, so I contacted several other book publicists as well.  But I really liked what Dorothy had to offer, especially in terms of a virtual book tour.
What's your opinion on blogging?  Do you see that it is helping sell your book or is it not making much difference in terms of sales?
It's too early to tell, but as a working doctor as well as a writer, I don't see myself having a lot of time to update and create new blog posts.  It might be nice if one could use the making of a blog post as a way to warm up before beginning a writing day.  Might have to try this.
I understand using the social networks to promote your books is also an effective marketing tool.  Do you find it is or isn't?
I suspect the answer to that is a matter of the writer's name recognition.  You don't want to use your current list of Facebook friends to promote your book, which would be tacky and exploitative.  So the question then is how do you attract followers to a dedicated social network site?  I'm so new to this, I really don't know.  I'm still not really sure how to use Twitter to promote my book, or anything else for that matter.  I think I would like to start a self-help group for social network challenged fiction writers and poets.  Am I dating myself?
Besides blogging and using the social networks to promote your books, what other ways are you doing it?
I'm doing local readings, visiting area book stores and trying to get regional newspapers interested in interviewing me.  I've sent out copies of my novel to influential physicians I know, all in hopes of generating greater reader interest.
If you had to pick just one book marketing tool that you've used to promote your book, which would you say has been the most effective?
I think a virtual tour organized by a good promoter is the very best place to start.  If you're like me and need mentoring on all aspects of promotion, be reassured that there are lots of professionals out there willing to help and whose services, I believe, can be very cost-effective.
Your key search words are important to help the thousands of Internet users find you.  What are your key search words and have you noticed more hits to your blog or website because of them?
I have found an excellent webmaster in my home town who took the meager website I first created and made it something special.  I've left worries about search words to him.
What are your experiences with offline promotions such as booksignings?  Do you feel they were cost effective?
In general, I think that until you have decent name recognition, and even then probably only in large markets, will book signings be truly cost-effective.  They can be very enjoyable though, and certainly can't hurt.
Thank you for this interview, Frank!  We wish you much success!
It's my pleasure.  I'm honored to spend some time with you.  Many thanks and good luck to all. 
Related posts: